Whether vocal coach for an episode of NBC Studio's Parks & Recreation; singing as a featured vocalist for PBS television's ARTV Art series (an Emmy award winning recording); directing and conducting hundreds of students on International Music Outreach Tours with The Young Americans; or acting as Master Teaching Artist for Disney Performing Arts for The Disney Company, Cynthia loves the arts. She loves the act of putting emotion and experience to music. She loves the process of coaxing other artists to explore their inspiration for performance, be it vocal, instrumental, or physical. Most of all, she loves the opportunity to help artists discover their voice and their story. Highlights of Cynthia's 25 year professional career (chronologically):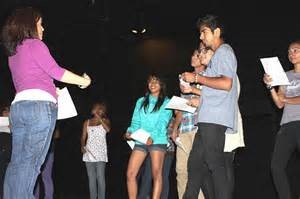 Coach, director, and singer
• Two tours to Japan under the auspices of the Young Americans-lead singer in a two hour concert produced by Fuji Film and featured vocalist in a two hour concert produced by Fujikyu Highlands Amusement Park;
• Lead vocalist three years in the Vocal Jazz Ensemble The Californians, part of the Orange County Master Chorale; Sister Sophia in a short of The Sound of Music, produced by Tarbell Realtors as part of a two hour concert annual series; national industry performances, character roles and regional theater performances at venues such as The Charles M. Schultz Theater at Knott's Berry Farm, The (then) Orange County Performing Arts Center, and the Harlequin Theater, to name a few.
Teacher and director
• Music department chair and voice teacher at The Young Americans College of the Arts for fourteen years;
• Master teaching artist at Segerstrom Center for the Arts, seventeen years through their Arts Teach program, Overture Program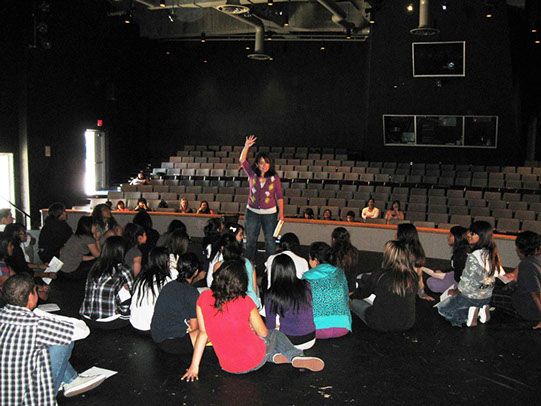 (serving children with special needs), and Summer at the Center (serving at-risk teen populations), and
• Consultant (currently) for a new residency services, Disney Musicals in Schools, that is being brought to Orange County Schools in partnership with Disney Performing Arts.
• In 2013, she returned from an international tour to Ireland/UK, directing a cast of 42 performers/teachers and conducting hundreds of young singers throughout that country.
• Master vocal clinician, for classes of 150 students, ten years running at Dance Excellence, an international dance and performing event;
• adjudicator for Stars of Tomorrow vocal talent competition and Musical Theater Competitions of America; and
• a full docket of private vocal students at her own studio, The Singers Circle, has rounded out this very busy career.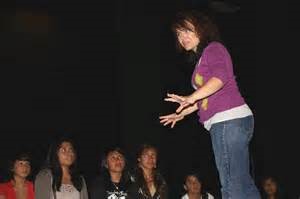 A bundle of joyful and passionate energy, Cynthia is looking forward to many more years of sharing her love of the arts with audiences and students worldwide and helping musicians discover their voice and their story.