...every moment tells a story...

Though her formal training is in music, Cynthia McGarity has developed an international following for her blog, God's Daily Message for the Terminally Dense, and has subsequently gained business clients from all across the country as a freelance writer; she is an Associate Director for the internationally acclaimed performance company, The Young Americans; a Master Teaching Artist for The Walt Disney Company and Segerstrom Center for the Arts; and her latest project, Branching Out in Faith, an IOS application for iPhone, launched July 2014. Through Cynthia Branches Out, Cynthia is putting her 25+ years as a storyteller to work for you.
With the belief that "every moment tells a story," Cynthia Branches Out was created. Story matters - Your story. Cynthia Branches Out gives voice to the important narratives of artists, businesses, & personal projects.
Cynthia Branches Out uses the mediums of words, music & technology to construct dynamic stories for each client. Through her expertise as a freelance writer, singer/vocal coach & entrepreneur, Cynthia McGarity will help you find your central story...the one which will define your brand, draw people in and help you succeed.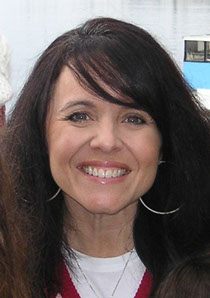 Cynthia's personal blog...a wonderful, messy, faithful life journey.
Subscribe to our bimonthly newsletter.
A LIVING CHRONICLE OF GRATITUDE AND FAITH - LAUNCHED JULY 2014
VISIT THE APP STORE TO DOWNLOAD YOURS TODAY!
THE WALT DISNEY COMPANY
THE YOUNG AMERICANS
ANNIE MCQUITTY PRODUCTIONS, INC.
MARTIN BRINKERHOFF ASSOCIATES
THE DON GATH INSURANCE AGENCY
HONDA CANADA
OBJECTICS, INC.
ESCAPE ARTISTS L.A.
NATHAN MURPHY PRODUCTIONS (nMi)
LIVE IT UP! PRODUCTIONS (LIU)
EVERY MOMENT TELLS A STORY
LET US HELP YOU TELL YOURS
CHEERS ON A TALE WELL TOLD
"EXCITING, INFORMATIVE, AND CLEVER"
SPARKING THE IMAGINATION OF YOUR READERS


YOUR NARRATIVE IS IMPORTANT
DEFINING YOUR BRAND, DRAWING PEOPLE IN, AND HELPING YOU SUCCEED
Your story...branching out
I'd be honored to share in your story. Please give me a call or drop an email at the contact information below. Or if you would like to send a scope of work request, simply fill out your information at left for a complimentary estimate. I promise to be in touch within 48 hours.
Remember, every moment tells a story. Let Cynthia Branches Out tell yours.



562-754-7851
cynthia@cynthiabranchesout.com
Long Beach, California